Hi my lovelies,
Welcome back to Blogmas! If you're anything like me, the festive season is your fave and you love blasting out all of those Christmas songs non stop, 24/7 over the entirety of December. (It's what it's for, is it not?)
Today's post is a countdown of my favourite Christmas songs to listen and sing along to (and make everyone else I know sick of) over the festive period! It was really hard to whittle it down to just 10 as I love so many Christmas themed songs! I'm counting down from 10-1 with my favourite at the end, so stay tuned!
10: The Most Wonderful Time of the Year – Andy Williams
Christmas is the most wonderful time of year for me, at least. I love everything festive – hot chocolates with marshmallows, toasty fluffy socks that have been on the radiator and hot tea by the fire, Christmas jumpers, seeing family and of course, Christmas songs! That's why I love this song, and  why it makes my top ten! Listen to it here! 
9: Step Into Christmas – Elton John
I am a fan of Elton John's music, I'll say it out loud and have no shame (although my tastes in music verge on eclectic). And I have to say, this is the first song that goes on to my Christmas playlist every year – it's such a good one to start on: not too heavy, upbeat, cheery and festive. Listen to it here.
8: Jingle Bell Rock
Every single time this is on the radio, on tv, even on an advert, I think of Mean Girls. I mean the cliche "Sexy Santa" dresses, the choreographed dance routine, and the poor guy that got a radio to the face. Every. Single. Time. And when a song makes me nostalgic like that, It has to make the list! I used to watch Mean Girls at least once a week, I was obsessed with it for a time (sorry mum) so thats why I love this song so much. Four for you Glen Coco, you go Glen Coco! Listen to it here and enjoy! (mean girls version)
7 : White Christmas – Bing Crosby
This is one of those that everyone loves: you, your friends, your parents, your grandparents, your neighbours, that weird guy that pretends to be a statue in the street, everyone. It's a classic, and classics always do well at this time of year. Bing (no not Chandler) has that smooth, crooner voice that carries this song so well. It's no wonder that this is the biggest selling christmas song of all time! Listen to it here.
6: Baby It's Cold Outside (any version, but I guiltily love the Glee version)
It's not Christmas until you're sat at home desperately trying to sing both parts of this song at once. Save yourself a self inflicted aneurysm; It's never gonna work. It's impossible, but we try anyway, and when that doesn't work we try to convince someone to be our duet partner. Again, doesn't work. Still, this song comes onto my playlist every christmas despite the slightly dodgy lyrics – I mean, really? It sure does sounds like shes's getting roofied. Listen to it here!
5: Last Christmas – Wham!
*screams* THIS YEAR, TO SAVE ME FROM TEARS, I'LL GIVE IT TO SOMEONE SPECIAL! I'm pretty sure it's the catchiness that has me loving this song so much. It's one of those that gets stuck in your head all month and you end up humming it all the time to the chagrin of others. It's definitely not a happy story, I mean It's bad enough when someone re-gifts your gifts to someone else, a completely different tale if you get dumped for someone else at Christmas tine. Regardless, I still love this song! Listen to it here.
4: Christmas Wrapping – The Waitresses
Try to resist shouting "BAH HUMBUG" as loud as possible at the beginning of this song – I do it every time and tend to scare others around me. This one is on the list because it's super cheery and upbeat (despite some of the miserable lyrics), and definitely gets me feeling festive! Listen to it here
3: Fairytale of New York – The Pogues
Ah everyone's fave 'Bah Humbug' Christmas song. There's just something about this that gets all the family completely silent when it's on, like it's gospel or something. Everyone just sits and listens – I think that's part of it's charm. This song is so left field when it comes to 'festive' and everyone loves it because of that – it brings the family together. It's also the only song allowed to use pre-watershed expletives, so there's that too. Listen to it here.
2: It's Beginning to Look a Lot Like Christmas – Michael Buble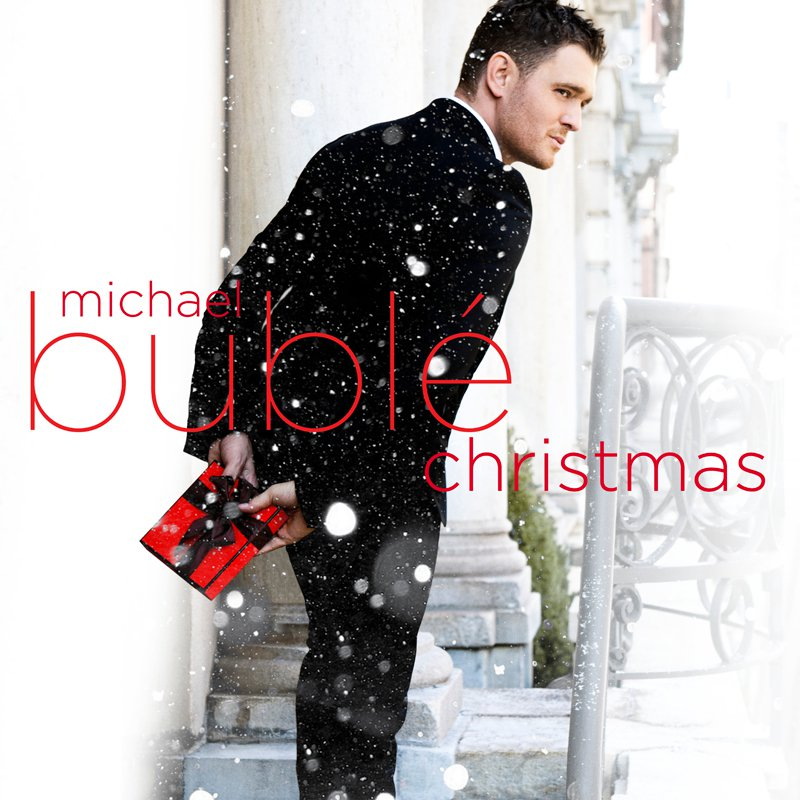 Who doesn't love a bit of Buble? I have his Christmas album and it comes out every year, when the first of December hits! I listen to it when I'm putting up the tree, decorating, wrapping presents, for christmas dinner etc. This is my favourite as it always gets me in the festive mood! It's one of those 'old crooner' songs (see white christmas above) except not old! Listen to it here!
1: All I Want For Christmas is You – Mariah Carey
I'm not even the biggest Mariah fan, but this is the epitome of Christmas music for me. It's cheerful, catchy and just a great song in general. Try not to sing along – I dare you. Listen To it here.
Want More Blogmas? See the rest of my posts so far!
So those are my favourite Christmas songs! There are only 10 here, but there are plenty more that I love too – what are all your fave Christmas songs? I'd love to hear!
As always, please let me know what you think in the comments and anything you want to see from my blog because I really love you guy's input. Thank you for reading, and please don't forget to give this post a big like and a share if you enjoyed it, and I'll see you all very soon in the next post! Remember to click that lovely follow button to be updated about anything new from me!
More Posts from me:
How I Spent My Birthday + Manchester Haul!! || November Faves & Fails!|| Gift Guide: Beauty Stocking Fillers! || Selfridges Beauty Advent Calendar –  Days 1,2,3 / Days 4,5,6 || Birchbox Sneak Peek – December ||  Review: Jeffree Star Liquid Lipsticks in Mannequin and Rose Matter||  The Best Beauty Blending Sponge? ||
Find me on twitter || Subscribe on Youtube  || Follow on Instagram ||
You lovelies can also follow my blog with Bloglovin' – Check it out here! (Send me yours and I will follow you too!)
If you'd like to, send me an email over at jessica.purcell.1992@gmail.com and I'd love to chat with you about all things beauty!
Ciao for now,