Hi my lovelies,
Christmas is almost upon us, and if you're still looking for that perfect gift like me, then look no further, as I'm starting my Gift Guide with something more affordable. Whether you're short on money, carefully budgeting, or just looking for a bit of something for a beauty lover (or secret santa?), this guide to the best beauty stocking fillers will set you on the right path! There are 10 great ideas in this post, plus nothing costs over £15!
Check out all my Blogmas Posts so far Here!
First up is this cute little set from Sleek Makeup! Liquid Lipstick is really on trend at the moment, and these shades are perfect for winter (and party season too)! The kit contains four best selling shades of Sleek's Matte Me lippies, and for just a fiver, it makes such a great little gift if you're on a budget or as a bit of something extra. It's also something that could be split up if you're putting together a little set for more than one person.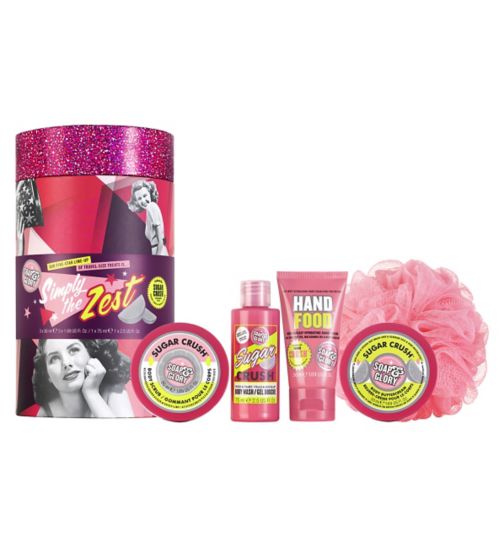 I'm a big fan of Soap & Glory in general, and am obsessed with their Sugar Crush Scent! Soap & Glory do a lot of different christmas gifts, but for a stocking filler I love this one. Simply the Zest has travel sized versions of their body scrub, body wash, body buttercream and hand food, along with a shower lily. (On a side note, does anyone actually call these a shower lily? Everyone I know has different names for them, my fave is my nan who calls it a 'squeegeebob'. This is also included in Boots'3 for 2 offer, so you can get 3 for £15! Bargain! (Also I maaaaay have asked for one of these for myself)
Along the body gift set train of thought, this one from Sanctuary Spa is such value for money! in here you get four minis of their bestsellers, along with a shower mitt – and they're packaged in the cutest glass jar! I love this as there's no waste – the container can be used to hold all sorts of lovely things, and should be a great little storage jar. It's also a good gift idea for someone slightly older as the packaging is more refined compared to the Soap & Glory one, but anyone will love this as it smells divine!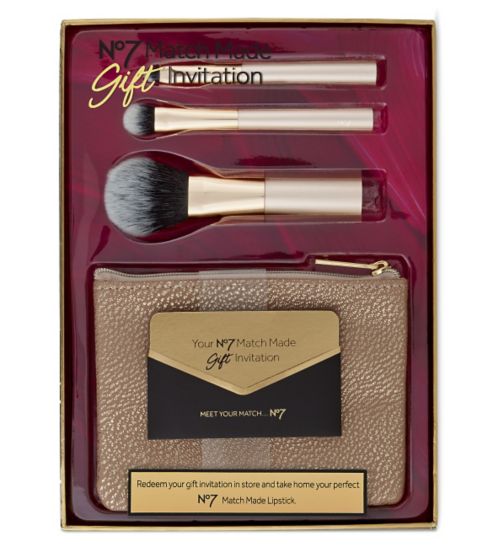 If you're looking for a gift that looks luxurious without the price tag, try this one from No7 on for size. This little gift set contains three mini travel makeup brushes, along with a travel pouch all in a gorgeous gold tone as well as a gift card for the recipient to take to Boots and get matched to (or choose their own) No7 Match Made lipstick. I think this would be perfect if you know your giftee likes No7, or you're not sure what colours they like but want to give them a makeup gift. Plus the little brushes are super cute!
A great pick for that habitual Youtube tutorial watcher or budding makeup artist, this book will tell them all they need to know about eye makeup – which brushes to use, tutorials for glam and everyday looks and how-to's along with the tricks of the trade that Bobbi loves to use! If you know someone who loves makeup, but you're not sure what to buy, this will likely go down a treat! It'll also make a great coffee table book.
Looking for something affordable for a teen (or anyone who loves bubblegum scents) ? Look no further than this adorably wrapped gift set from everyone's favourite store – Lush! Lush always have special christmas gifts, and this is my fave for under £15. I always love Lush's christmas collection and Snow Fairy is one of those reasons. It smells of bubble gum and even has glitter in it to make you sparkle! In here is a shower gel, soap and body lotion, all with the same sweet scent – and it comes packaged up in this cute gift box so it's hassle free and looks great under the tree!
I knew I had to put something in here for the person who's obsessed with nail polish (same) and this is my pick for something affordable! This set not only comes in candy cane packaging(!) but Nails Inc. make such good polishes, and these three are perfect for the holiday season, with a nude shade, a deep berry and a glitter polish! These are smaller than standard, at 5ml each, but I never get through a full nail polish anyway!
If you're looking for a gift for someone that travels a lot, is really into their makeup or is always looking for those new 'it' products, this could be the perfect little gift for them! Featuring handy travel sizes of Urban Decay's All Nighter Setting Spray and Eyeshadow Primer, these are really useful to pop in a travel makeup bag to make sure their holiday makeup stays on point all day and night!
Primark PS… Pro Strobe Sticks – £3
If you're really stuck on a budget this christmas, then try out Primark's PS…Pro makeup sets! They have eyeshadow palettes, lipstick sets, brow kits and contour kits too, but these adorable Strobe Crayons stuck out to me as a cute gift! There are three highlight/strobe crayons in here in pink,golden and silvery tones, so there's bound to be a shade in here that works! This is a great little add on gift for a stocking, or if you're buying for school friends it's a good option too. You could split this up and buy some other bits to make customised kits for your friends! The best part – no bank breaking, it's just £3!
Lastly, there has to be something from the Body Shop on here, as they make some of the best body products on the high street (in my opinion). This little kit contains a mini version of the strawberry scented body wash and body lotions, as well as a bath lily (again, squeegeebob). These smell amazing, and the Body Shop have loads of different scents to pick from, but the strawberry one is my favourite! A lovely little gift (or stocking filler) for someone who loves luxe bath products!
So those are my beauty stocking filler recommendations! Great gift ideas for those of us on a budget or just looking for a little something extra to give! I tried to give a good range of products in here, so let me know if you've bought or are planning to buy any of these for someone this year, or are hoping someone gets them for you!
As always, please let me know what you think in the comments and anything you want to see from my blog because I really love you guy's input. Thank you guys for reading, and please don't forget to give this post a big like and a share if you enjoyed it, and I'll see you all very soon in the next post! Remember to click that lovely follow button to be updated about anything new from me!
More Posts from me:
Selfridges Beauty Advent Calendar –  Days 1,2,3 || Birchbox Sneak Peek – December || Welcome To Blogmas! || Counting Down to Christmas with the Selfridges Beauty Advent Calendar! ||  Review: Jeffree Star Liquid Lipsticks in Mannequin and Rose Matter||  The Best Beauty Blending Sponge? ||
Find me on twitter || Subscribe on Youtube  || Follow on Instagram ||
You lovelies can also follow my blog with Bloglovin' – Check it out here! (Send me yours and I will follow you too!)
If you'd like to, send me an email over at jessica.purcell.1992@gmail.com and I'd love to chat with you about all things beauty!
Ciao for now,