Hi my lovelies,
It's time for a (slightly belated) September version of my Lust List! Every month I've been sharing with you my most lustworthy beauty, style and miscellaneous items, and this month is no different, yet again jam packed with goodies!
Let's get into it, and I'll share what I've been lusting over for September, shall I?
So what have I been lusting over this month?
Not really something new to lust over for me, i've had my eye on these shadows for ages and I will (that's a definite) be buying some of these eventually. I love love love the blush formula, and if that's anything to go by, these should be amazing! Have any of you tried these shadows yet?
Victoria Beckham X Estee Lauder
Does anything say "Luxury" like this? This new collection from Estee Lauder and Victoria Beckham looks super luxe and amazing, with a price tag to match. At £48 for a highlighter, I think I'll give it a miss (sooo expensive), but that lottery win would sure come in handy right about now.
Do I need new brushes? No. Do I want them? Absolutely yes! I'm secretly super girly and these adorable pink brushes are incredibly cute and apparently really great quality too! They've just been made available here over at Beauty Bay, and I may try a few of the eye brushes (god knows I don't need any more face brushes). They're also Vegan and Cruelty Free!
I feel like we've all been waiting SO long for KVD to be available in the UK without huge shipping charges or dodgy copies from Ebay, and our wishes have come true! Exclusive to Debenhams, this cult brand is finally here in blighty! I have some minis from Love Me Beauty, but I'm not quite sure where to start buying – any suggestions if you've tried her products before?
Spectrum Oyster Brush Roll
I'm currently on the hunt for a pretty but practical brush roll (any suggestions – feel free to send me links!), and this one from Spectrum is super cute! I'm waiting to see what the inside looks like before committing, as it's £25 and I don't want to spend before I see, but look how pretty it is!
Why is everything I love so expensive??? I had a sampler of this perfume and fell in love instantly – only to find out that the perfume is many many pounds. This is full of deep amber scents, but still that little bit floral and sweet. It's a super sexy fragrance and I need it but again, so expensive. I may have to save up my pennies for this perfume.
Did anyone else hear the rumours that Sephora could be coming back to the UK? I just about lost my mind when I heard this! I feel like americans get all the great products and great deals (Sales, loyalty rewards) and we're stuck with a measly Boots Advantage card. I really hope this news is true (and soon!), even though my bank account will be so unforgiving!
Sephora "glow for it" kit
One of the many reasons I want Sephora over here are kits like these! You have no idea how much these faves (I refuse to spell favourites wrongly) kits would help me out on my quest for great products, especially since I wouldn't have to commit to full sizes of something that I couldn't return. On a side note, is it true you can return used makeup in the US because I have wasted so much money in the past on products that broke me out or gave me a rash.
Star prints are all over the runways (and the celebrities) lately, and I am all for it! I've always loved stars on everything I own – I'm rocking some ratty star print converse that I've had for years at the moment – and I'm super glad that we could be seeing star prints all over the shops very soon! Now I just have to find a starry jumper for winter…
Ah boots. Autumn is closing in and I can go back to wearing comfy boots, leggings and jumpers (that's sweaters to some of you) and being really cosy, curled up with a book and a hot cup of tea. These are some of the cuter ones on the market at the moment (£55 from Next), and I'm definitely checking out my local shop to see if they're in!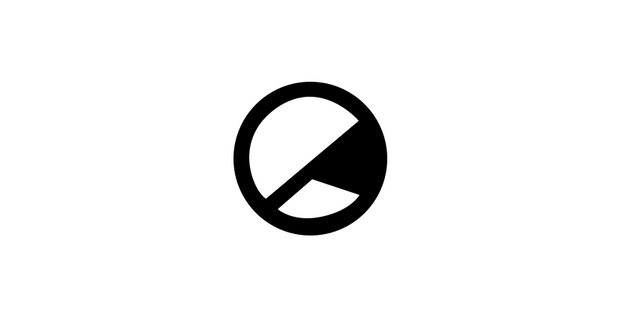 I'm a huge fan of Bastille, and I've been listening to their new album, Wild World pretty much non stop on spotify since it was released. You'll all have probably heard the lead single Good Grief by now (if you haven't seriously, go listen right now) and I've been singing it everywhere I go to the annoyance of everyone I know (I'm an awful singer).
So that just about does it for this month's Lust List! What do you all think of my lustworthy things this month? Yet again I have managed to choose some pretty expensive products (not surprising). Are you lusting over the same things as me, or something completely different – let me know down in the comments, or some of the other regular ways (twitter, insta, email, smoke signal) I'd love to chat with you!
As always, please let me know what you think in the comments and anything you want to see from my blog because I really love you guy's input. Thank you guys for reading, and please don't forget to give this post a big like and a share if you enjoyed it, and I'll see you all very soon in the next post! Remember to click that lovely follow button to be updated about anything new from me!
More Posts from me:
Look Incredible Beauty Box – September 2016! || Review: Lush Eau Roma Toner Water || Beauty Top 5 – Face Masks!  || Birchbox September 2016! ||August Faves and Fails! || Beauty Bay Makeup Haul! || The 7 Deadly Sins of Beauty Tag|| An Update on my Colourpop Haul! ||  Review: Jeffree Star Liquid Lipsticks in Mannequin and Rose Matter|| The Best Beauty Blending Sponge? ||
Find me on twitter || Subscribe on Youtube  || Follow on Instagram ||
You lovelies can also follow my blog with Bloglovin' – Check it out here! (Send me yours and I will follow you too!)
Ciao for now,