Hi my lovelies,
It's time for another installment of my monthly Lust List! This is the bit of my blog where I'm talking about the products I've been lusting over this month, be it makeup, beauty, fashion or just about anything else! I usually sit and write my list down on paper before writing this post, and this list is the longest yet! So here's your warning to get a cup of tea and a snack now before you're here for the long haul!
Onto the list!
What have I been lusting over this month?
Anastasia Beverly Hills Glow Kit in Moonchild
This highlight palette looks like a pale skinned girl's (a.k.a. me) dream come true! I'm one that loooves my highlight and while I'm dedicated to my Sleek one, this is full of cool toned shades that would look gorgeous! ABH are known for their glow kits, and this one speaks to me on a personal level, so come payday I may splurge and order it!
Clinique Pop Liquid Matte Lip Colour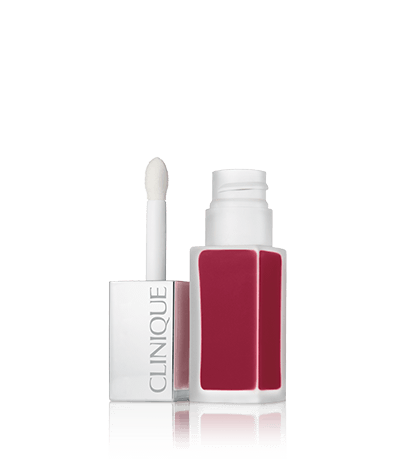 This is a last minute addition to this list, as these liquid lipsticks seem to have appeared out of nowhere! I haven't seen and ads or bloggers talking about these, and as Clinique is my favourite all around brand, I need this in my life! These are part of their Pop lip collection and comes in 8 different shades as of right now. They cost £16 and I am definitely getting one of these!
Stila Stay All Day liquid lipstick in Patina
Another lipstick that's something I've been lusting over this month is this one from Stila. The shade Patina is just the most beautiful rosy pink with a little bit of a mauve in there, and I've heard the formula is great with these too! I think I need the Clinique one first, but this is definitely something I've wanted for a while!
Milani Mattallic Liquid Lipsticks
The last liquid lipstick in this list (I promise!) are these little gems from Milani. I have been waiting for their UK store to restock on these for a week because one of the shades I want is out of stock! As you might have heard, these are great quality, and really metallic too, which is a gorgeous look for summer! C'mon Milani, restock please!
Makeup Geek X Manny MUA Palette
I know this has been out for a while, but I was reminded of how beautiful this is when I got a restock notice email from Beauty Bay this week! At £49.50 this is way out of my budget lately, but Makeup Geek quality is supposed to be incredible for the price, and I love Manny with a passion! All the shades in here look stunning, especially the deep duochrome shade Insomnia! A girl can dream, right?
Too Faced Sketch Marker Eyeliners
Don't these just look super cute? Too Faced just released all of these liners, and they are definitely lustworthy! Perfect for summer (or just experimenting with colour), these come in lots of different shades, and the definitely make me want to use them all! These cost £15, and the lavender one is calling my name! You can also never have enough black eyeliners, so I need that too!
Lately, cleaning my brushes has become a massive chore, and hopefully something like this will make the job quicker and easier (and not cause me old lady wrinkle hands!). This mat from Sigma has different sections with different textures to cater to every type of brush, which is fantastic! I think this is around the £30 mark, so pretty expensive for what it is, but probably worth it in the long run!
Lush Eau Roma Toner Water
The toner I'm using at the moment is from Clinique, but I think it's just a little too harsh on my skin, and I've been looking for a more gentle toner. I've heard really great things about this one from Lush, so I think it will definitely get a purchase on my next trip into the city! This is based on rose water, which helps with redness, a problem I have, and is supposed to be seriously kind to skin and gentle, so a little boring for my lust list maybe, but still something lustworthy for me!
Kate Spade Overboard Purse
I've been looking for a new purse lately, and have my eyes on this cutie from Kate Spade! (not that I can afford it, but still…) She's just released a nautical themed range for summer, featuring the most adorable cruise ship shaped bag, and this purse is part of that range! As you can probably guess, this is really expensive, at £178, but pretty nonetheless! I'll have to go hunting around the high street for a dupe!
Chloe 'Drew' Shoulder Bag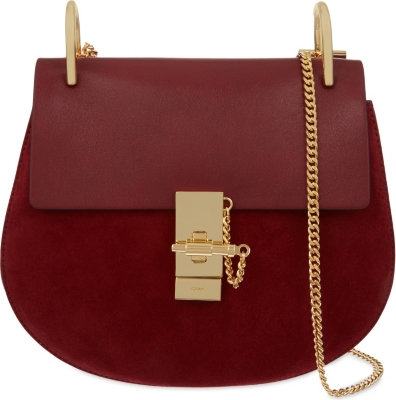 The reason this is the Lust List is because this is a way for me to chat about the things I want but can't afford; namely this shoulder bag from Chloe. The Drew bag has the best calfskin leather and suede, and my fave is this gorgeous plum red shade! This comes in at over a grand, at a cool £1190 which is around a month's pay for me! One day I will have enough money to comfortably buy this and still pay my bills, but that definitely isn't today! Super lustworthy though!
Coast Zahara Rocabella Dress
Coast is an amazing store to shop for formalwear, and I always hit it up when there's a sale on! I went into my local Debenhams the other day, and this was brand new in from Coast, and I'm in love with it. This dress, despite the ridiculous name, is beautiful and everything I could be looking for in a formal dress! Navy blue with florals, tea length, a slightly dipped hem, and a sweetheart neckline all spell the perfect dress for me! It is £195 however, so I'll just hang on until the sale and pray they have my size!
The best burger I have ever eaten: hands down! We went away for the weekend in June and ate here while we were away, and however hipster the restaurant looks (we're talking giant scrabble letters and oddly mismatched furniture), the food is faultless! I had a Chicken Pesterella burger, which is italian themed with crispy bacon, pesto, mozzarella and a basil mayo, and it was that delicious I would have ordered a second one if I thought I could eat it! Pair that with teeny shoestring fries, and one of the best god damn gin and tonics I've ever had, and you  have a perfect meal! Definitely go if you can!
For TV this month, I've really been loving Outcast! I'll be honest, I only started watching this because the writer of The Walking Dead comics also wrote this, but It's incredibly well acted and gripping! Based around a small town in West Virgina plagued by demonic possession, its a frighteningly good horror show that keeps me on edge every week and dying to see what happens next!
So that just about does it for my Lust List this month! Did you make it through my madness?! What do you guys all think of this month's array of beautiful things? Are you lusting over the same things as me or something completely different? Have you tried any of these before and what do you think of them? What are your faves from this list? Let me know down in the comments because I love talking to you about my obsessions!
Also, If there's one thing on this list you could have, what would it be? let me know and If I get enough comments I'll let you all know in the next post! Last month you were all loving the Too Faced Sweetheart Blushes!
As always, please let me know what you think in the comments and anything you want to see from my blog because I really love you guy's input. Thank you guys for reading, and please don't forget to give this post a big like and a share if you enjoyed it, and I'll see you all very soon in the next post! Remember to click that lovely follow button to be updated about anything new from me!
More Posts from me:
Current Night Time Skincare Routine! Look Incredible Beauty Box – July 2016 Unboxing! || Drugstore Beauty/Face Mask Haul!|| June Beauty Faves! || Birchbox July 2016 Sneak Peek!|| Review: Jeffree Star Liquid Lipsticks in Mannequin and Rose Matter || 9 Essential Summer Beauty Tips! || The Best Beauty Blending Sponge?|| Review: Sleek Solstice Highlight Palette!
Find me on twitter || Subscribe on Youtube  || Follow on Instagram ||
You lovelies can also follow my blog with Bloglovin' – Check it out here! (Send me yours and I will follow you too!)
Ciao for now,