Hi my lovelies,
I'm back with another installment of The Lust List, which is my collection of things I have been lusting over or wanting to try during the month of May!
A you'll know, I purchased the Alice Through the Looking Glass Palette from April's list, and the Spectrum brushes from March's so I'm not doing too badly with resisting temptation, really!
So what have I been lusting over this month?
Jeffree Star Skin Frost Highlighters
Now I love watching Jeffree's Youtube channel and I  think he's all around amazing! So when he did a video swatching his new range of highlighters, I fell in love instantly. The pans are huge, and they look gorgeous on the skin. I'm so excited for this launch as Jeffree + Highlighters should equal magic! The icy white one looks particularly amazing for my pale skin!
Smashbox Photo Finish Primer Water
A product I've seen a lot of Youtubers use lately is this primer water – and a lot of them have seriously recommended it! This is alcohol free and oil free, and claims to hydrate and soften skin, locking in your makeup as it goes. I'm on the market for a new primer, so I'd love to give this one a go!
This is something I've wanted to try for ages, and I'm
definitely going to get some on my next trip to Selfridges. I've seen friends and bloggers and beauty guru's alike rave about this spray, so it definitely makes the Lust List this month!
MAC X Caitlin Jenner Lipstick
One thing I love about MAC is the endless possibilities of lip colours it  creates, each one beautifully made, creamy, and what most consider the gold standard of lipstick. This collab with Caitlin not only is a beautiful rosy nude shade, but all sales of Finally Free go towards helping transgendered people across the UK which is fantastic. You get a new lippy and  help people. Win-win!
New Benefit Brow Products
Unless you've been hiding under a social media proof rock, you'll have seen Benefit's MASSIVE announcement of their shiny new brow range. I can't wait to see what they have in store when these come out, as I love Benefit's Gimme Brow! Hopefully a brow wiz-esque pencil is on the cards, but with 9 differerent products to choose from, there are bound to be a few gems in there!
Essie are one of my fave brands for nails, and their summer collection is super cute! It's Caribbean inspired, and my fave shades from this range are are Viva Antigua, which is a sort of iridescent bright turquoise, and Berried Treasures, which is a standout berry toned pink, perfect for a pop of colour in summer!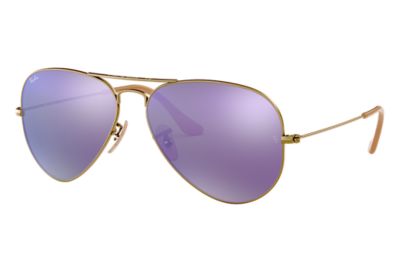 We're getting closer and closer to summer, and the weather is brighter, so it's time for those sunnies to come out! I normally love a retro style big cat eye frame, but this summer it's all about aviators for me!  They're back with a bang, and this super sleek sunny style is going to be everywhere this summer! I only have a cheaper pair (from Primark) at the minute, but I would love a pair of these Ray Ban ones!
Sam Claflin
Technically not a product, but this is the Lust List, right? Just gonna insert a picture to explain, no words needed.
So that's everything that I'm lusting over this month! What do you guys think?  Are you lusting over/loving the same things as me? Do you think i'm a little insane? Let me know your opinions and your fave things from this list because I have serious envy for them all!
Also, If there's one thing on this list you could have, what would it be? let me know and If I get enough comments I'll let you all know in the next post!
As always, please let me know what you think in the comments and anything you want to see from my blog because I really love you guy's input. I'm currently trying out my beauty blender against the RT sponge and the Spectrum one for review, so that one is coming up super soon (weekend hopefully!)
Thank you guys for reading, and please don't forget to give this post a big like and a share if you enjoyed it, and I'll see you all very soon in the next post! Remember to click that lovely follow button to be updated about anything new from me!
More Posts from me:
Beauty 101: Concealer || Are we following each other on Bloglovin'? || Birchbox May 2016 "For the Dreamers" Unboxing || Look Incredible Beauty Box – May 2016! || Urban Decay Alice Through the Looking Glass Palette and Lipsticks – First Impressions and Swatches! || Mini Makeup Haul!|| Review: Sleek Solstice Highlight Palette!
Find me on twitter || Subscribe on Youtube  || Follow on Instagram ||
You lovelies can also follow my blog with Bloglovin' – Check it out here! (Also send me yours and I will follow you too!)
Ciao for now,