Hi my lovelies,
So I was going to post this earlier in the month, but I got sick and then life and exams caught up with me and I didn't have the time! I really liked writing this post last month, and you guys seemed to like it too, so I thought I'd do it again for April!
The Lust List is all the things I've been lusting over and wanting to try out lately, so let's jump right into it, shall we?
You guys's fave thing from my Lust List last month was the raw gemstone jewellery, which I still seriously want and keep looking at over and over again, so thanks for all the lovely comments!
So what have I been lusting over this month?
The Body Shop Shade Adjusting Drops
Are these what the world has been waiting for? Maybe! If you're pale like me and almost always automatically get matched with the lightest foundation shade, even if it doesn't suit you or has the totally wrong undertone, the Lightening drops may be a godsend! The same goes for the Darkening drops on the other end of the spectrum, if a foundation is too light for you but you love the formula! Just one drop of this formula will make your foundation half a shade darker or lighter, so if you struggle to match to a shade this will be perfect!
Jo Malone Rare Tea Fragrances
One day I will own a Jo Malone perfume. Until then, a girl can dream. These brand new Rare Tea fragrances from the connoisseur of cologne herself use hand picked, hand prepared tea infusions in their scents and  gather their inspiration from Asia. They sure will make a statement. A statement price, too at £240 for 175ml. They're out on Jomalone.co.uk later this month.
Sprinkle of Glitter for Simply Be
One of my fave Youtube personalities, Sprinkle of Glitter A.K.A Louise has released a new range of clothes for Simply Be in the UK. These are designed for a fuller figure, starting at a UK 12 all the way up to a  UK 32, and I just think the whole range is super super cute and full of pieces I would definitely wear, and when payday rolls around,  I may just buy some!
If I look back into the distant past at my first forays into makeup as a teen, I think of the Lancome Juicy Tubes: a sticky, shiny lipgloss that everyone had to have because they were scented and flavoured. Lancome have come back with a vengeance, with a more grown up, more sophisticated version of these, but no less fun! Essentially a tinted lip oil, these are shaped like cocktail shakers and bring the fun back into lip colours! I'll definitely be trying out one of these soon!
Tarte Rainforest of the Sea Collection
This is Tarte's new range for spring 2016, and it's safe to say I want it all! Consisting of a new water based foundation and concealer, a highlighting palette, a colour correcting palette, eyeliner, eyeshadow palette, lipsticks and skincare (phew, that's a lot!), this collection is not only beautiful, it's also really hydrating and nourishing, which is what we need in the transition into warmer months. Did I also mention it's gorgeous? The products I most want to try – the water foundation and the highlight palette!
Clinique Chubby in the Nude foundation sticks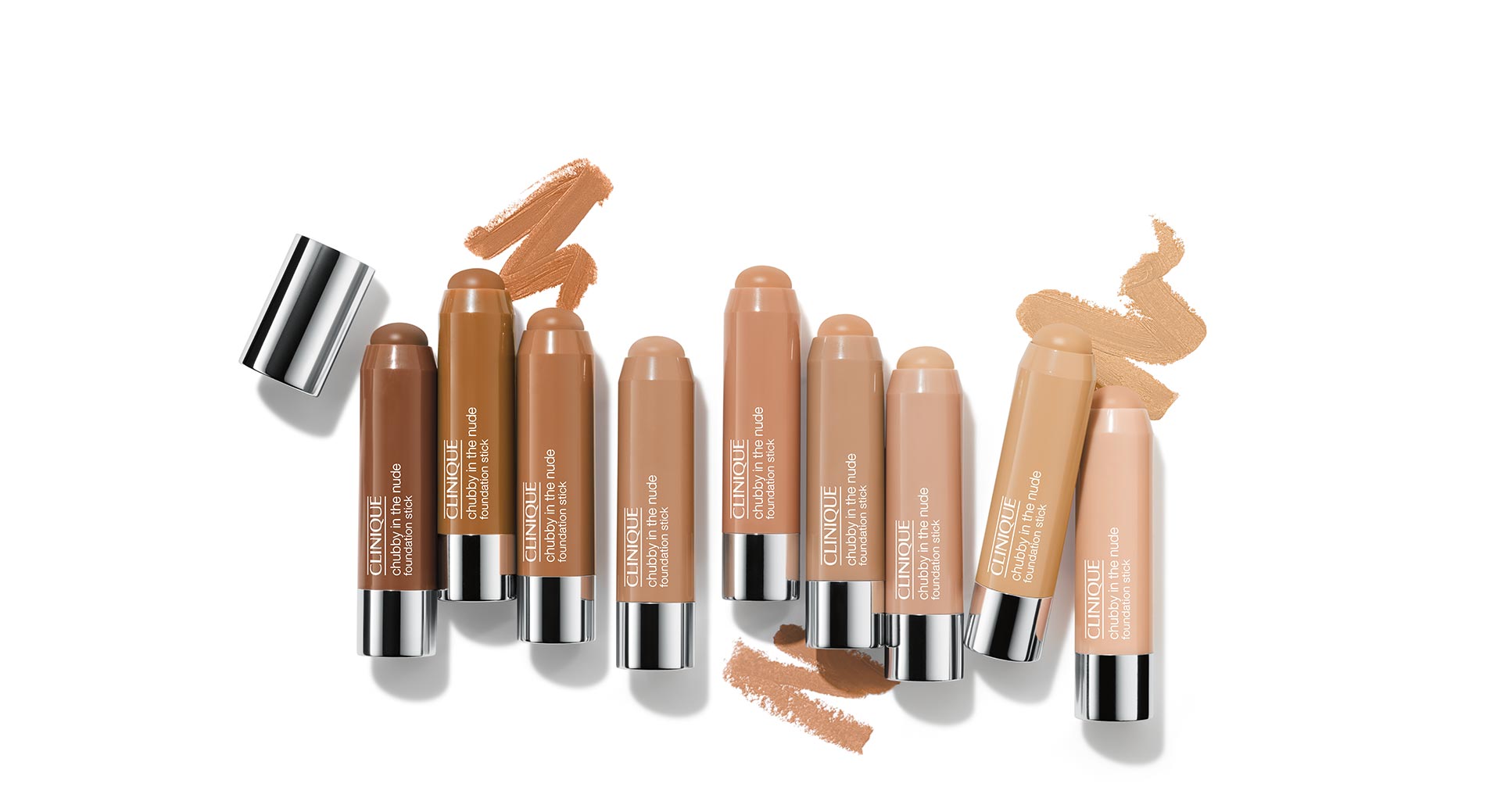 You all know of my love of Clinique by now, and these look to be no exception. These essentially are cream foundation sticks that you draw on where you want the coverage, then buff out to a flawless face! These are designed for a sheer to medium coverage, so I'd stay away if you want a fuller coverage from your foundation, but  I think they'd be realyl hand for touch ups on the go and those days where you want a no fuss look. At £23 they seem a little pricey, so hopefully there's loads of product in there!
Urban Decay x Alice Through The Looking Glass
Damn, Urban Decay! Back at it again with the Alice in Wonderland Palette! (Sorry I felt it was needed) Yes, Urban Decay have teamed up with Alice in Wonderland again to create what should be a spectacular new shadow palette and lipstick range. If you know me, you'll know Alice in Wonderland is by far my biggest obsession since I was little, so to me this is the child in a sweet shop situation. I missed out on their first Alice palette a few year back, and and definitely not going to miss out on this one!
Clinique Micellar Cleansing Wipes
Now I'm firmly on the team of liquid makeup removers, but then again Clinique have never done cleansing wipes before. I use their Take the Day off eye makeup remover religiously, it's the only thing I trust to get mascara off first time, every time. So in this respect these make me pretty excited. These, like a lot of newer cleansers, use micelles to really latch on to the dirt on your face and get everything off! These are available from May, so they might be something i'll try out!
So that's everything that I'm lusting over this month! What do you guys think?  Are you lusting over/loving the same things as me? Do you think i'm a little insane? Let me know your opinions and your fave things from this list because I have serious envy for them all!
Also, If there's one thing on this list you could have, what would it be? let me know and If I get enough comments I'll let you all know in the next post!
Please don't forget to give this post a big like and a share if you enjoyed reading, and I'll see you all very soon in the next post! Remember to click that lovely follow button to be updated about any of my new posts!
More Posts from me:
Big Birchbox April 16 Unboxing || Review: Ciate Cheekbone Cheat||Look Incredible Beauty Box – April 2015! ||  March Beauty Faves! || Natural (ish) makeup Tutorial || ||20 Beauty Blog Post Ideas to Combat Writer's Block! ||
Find me on twitter || Subscribe on Youtube  || Follow on Instagram ||
Big news! You lovelies can now follow my blog with Bloglovin' – Check it out here! (Also send me yours and I will follow you also!)
Ciao for now,